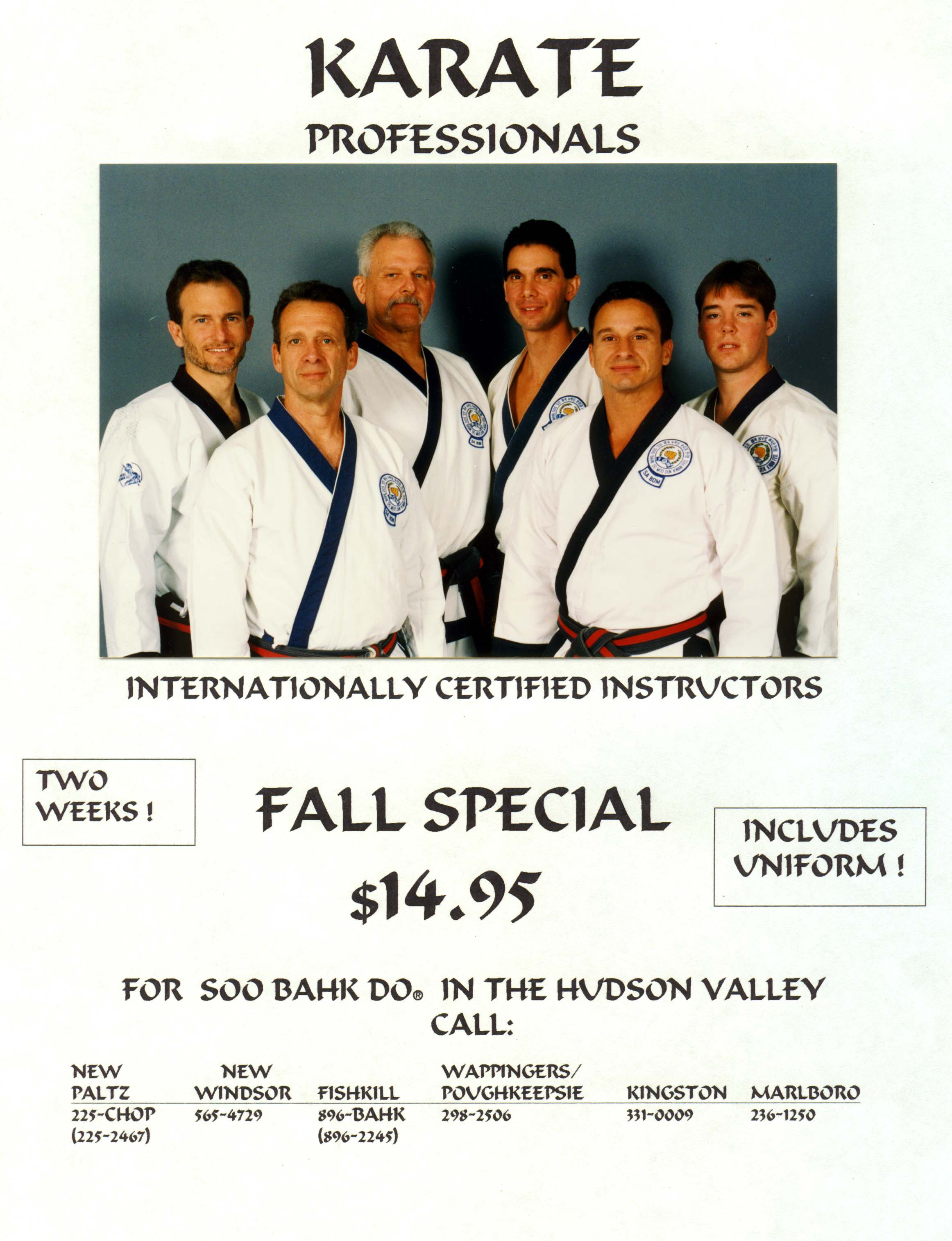 The pictures of the instructors above correspond to the telephone numbers in the poster.
| New Paltz - 225-Chop | New Windsor - 965-4729 | Fishkill -896-Bahk | | Wappingers/Poughkeepsie - 298-2506 | Kingston -331-0009 | Marlboro - 236-1250 |
Authentic Soo Bahk Do Moo Duk Kwan instruction is available in the Mid-Hudson Valley from the certified instructors you see above. Although this is a late advertisement from the fall, I cannot guarantee the special listed above. You must contact the individual schools in order to find out what special or regular rates are in effect at this time.
Any other questions concerning the marital art schools in the Mid - Hudson Valley please drop us an e-mail, just click on the image below. If you wish to talk to an instructor near you, use the telephone numbers above, Area Code for the area is (914). All schools are sanctioned and certified by the United States Soo Bahk Do Moo Duk Kwan Federation,
Inc.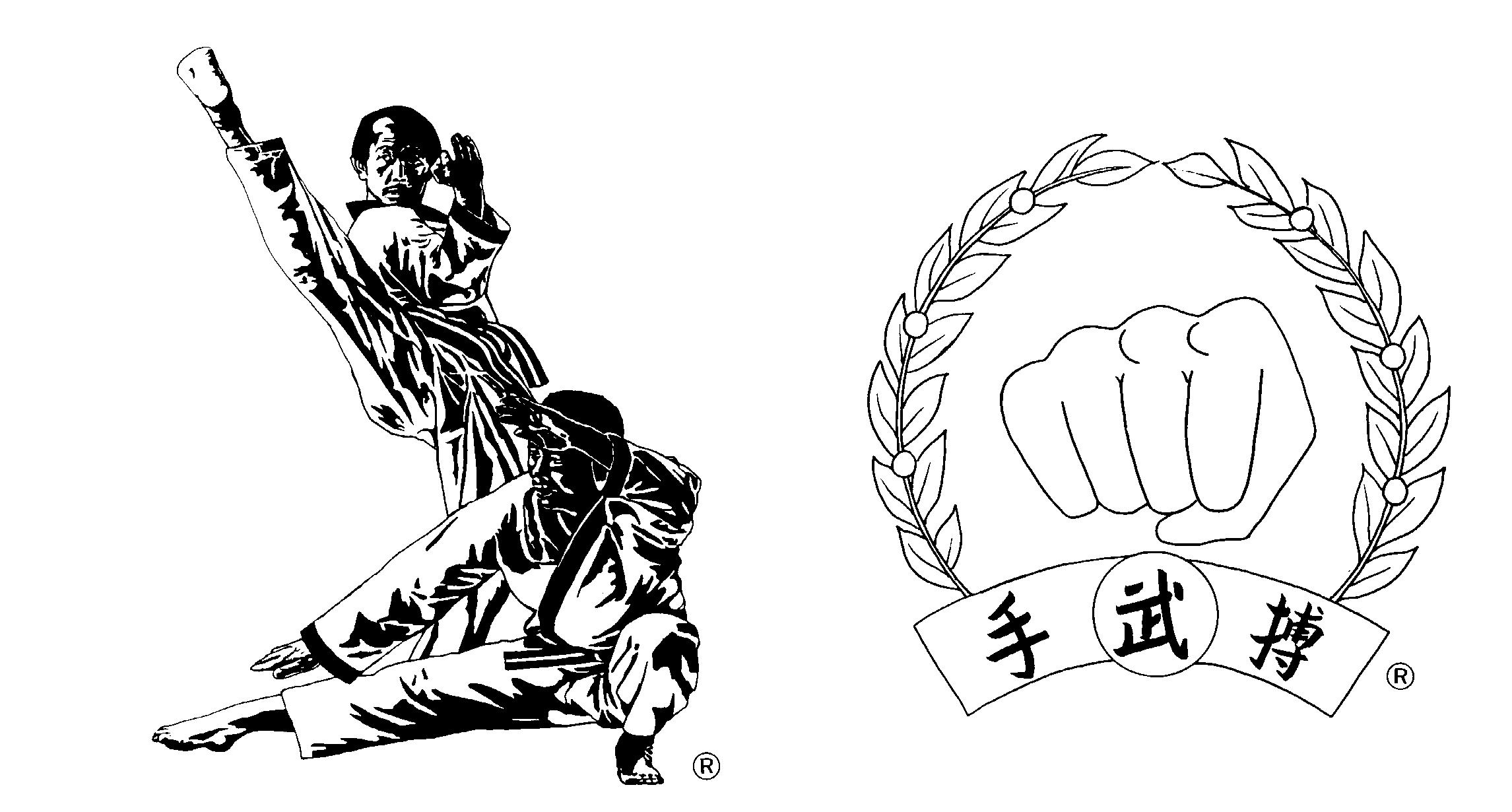 Copyright 1993, Grand Master Hwang Kee and Master
H.C. Hwang, All Rights Reserved. Material from the 1st edition, Tang Soo Do/Soo Bahk
Do/Moo Duk Kwan Instructional Guides may not be duplicated or reprinted in any fashion
without the written permission of the author. Photographs by F. Bonsignore, used with
permission.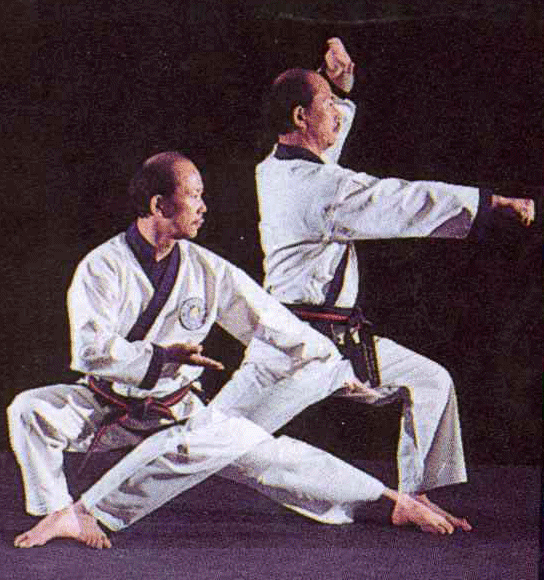 click on the photo or here to go back to the main page